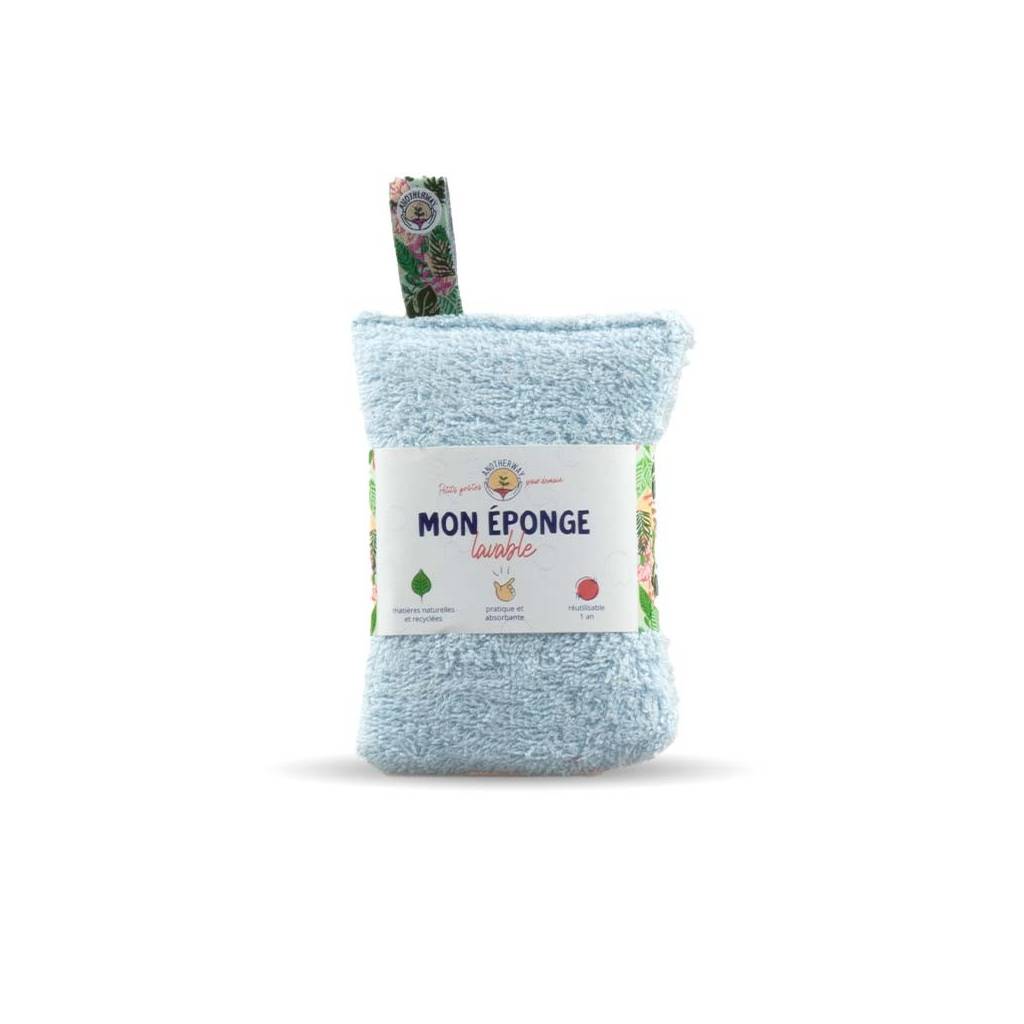  
The small + product :

Washable and reusable sponge
From : Another Way
Washable and reusable ecological sponge to clean all your surfaces: from the kitchen to the bathroom.
Reusable for one year

Reduces bacteria

Washable at 60°C

2 sides (1 very soft side and 1 scraping side)
Washable and reusable sponge
The washable sponge is an ecological alternative to the classic sponge.
Choose between blue sponge, coral sponge or both :).

Description:
This sponge was made in Portugal but was designed in Marseille.
With its scraping honeycomb side for scouring and its soft terry cloth side for absorbing, the washable dish sponge is very effective.
Thanks to its small tab, you can hang it up to make it easier to dry. Thus, the bacteria will not have time to grow.
It is reusable for approximately 1 year (52 machine washes) for machine washing once a week in the dishwasher or washing machine at 60°C.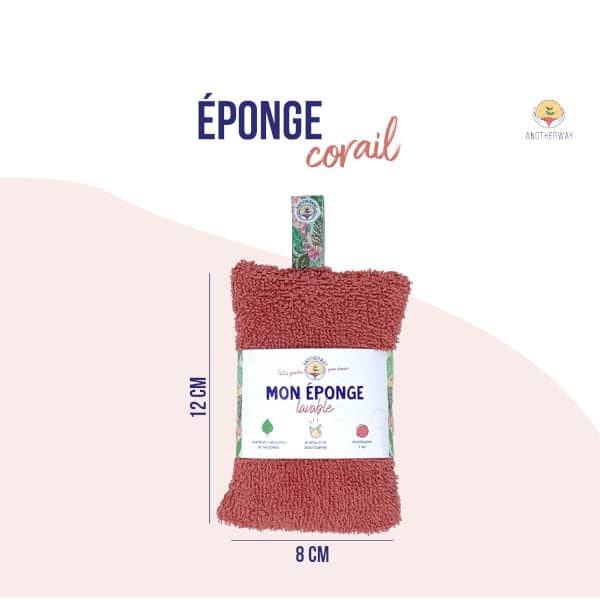 Usage:
Moisten your washable sponge (and your solid dish soap) with water
Rub your sponge against the dish soap or use your dish soap if you prefer
Do your dishes as usual
Once your dishes are done, hang your sponge by its tab for quick and efficient drying
For truly ecological dishes, prefer a washing bath rather than letting the water run.
You can also use these sponges for household cleaning. Preferably, use natural and ecological products.
We advise you to dedicate a sponge for each use (one for the dishes, one for the bathroom,...)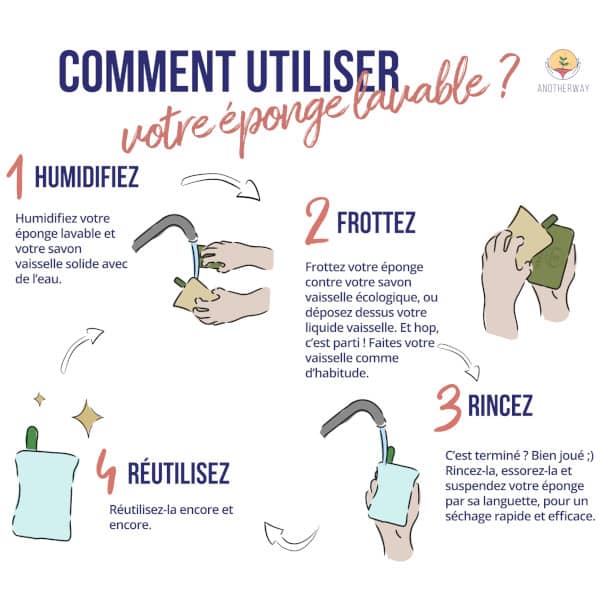 Composition:
This sponge is composed of:
Soft terry cotton GOTS and Eeko-Tex 100 certified
GOTS honeycomb for scraper side
Recycled polyester wadding (from plastic bottles) certified GRS (Global Recycle Standard), inside the sponge to lather well and allow optimal drying and thus limit the development of bacteria.

My contribution to the planet:
By preferring the washable and reusable sponge, you avoid using synthetic sponges.
You should know that these sponges are full of bacteria. Normally, they should be changed every week. You can imagine the cost and the impact on the amount of waste. Finally, they are very energy-intensive at the time of manufacture (chemical glue, large quantity of water, among others).
In addition to being ecological, it is also economical: around €61.40 for disposable sponges changed every week compared to €8.50 with washable sponges.
Don't hesitate any longer, switch to a washable and reusable sponge!
Data sheet
Product

Accessory
Specific References
ean13

3770014147363
Do you want more informations ?
Customers who bought this product also bought:
4 other products in the same category: