A team available

and friendly, available Monday to Friday from 9am to 5.15pm.
Delivery to France, Germany, Belgium, DomTom, Spain, Luxembourg, Italy, the Netherlands and Portugal.
WHEN ECOLOGY RHYMES WITH EASE
Find healthy, ecological and practical products. Essential oils, vegetable oils, butters and clays, zero waste household products, ecological hygiene and beauty, early childhood but also food supplements and superfoods.

Our products are available at retail or in BOX form (without subscription). A BOX = a function.

So no need to worry about which product does what, choose your box, you have everything you need for the desired use. With Essence box, have an ecological reflex without upsetting your habits and save money.
>>> Find out more by reading our blog <<<
OUR HISTORY

We, Cindy and Benoit, have been adopting simple ecological gestures for several years. Over time and the arrival of our respective little ones, environmental concerns have grown. We talked more and more around us about our little daily gestures that could relieve the planet and ultimately save money.

Over time, our gestures have evolved, grown, as well as the desire to share them. Today we want to share them with you and take you to our ideal world.

Essence Box is not just an online sales site. This is an opportunity to discuss with you, to offer you ecological alternatives to your everyday objects and to share with you our way of life.
Join the Essence Box adventure!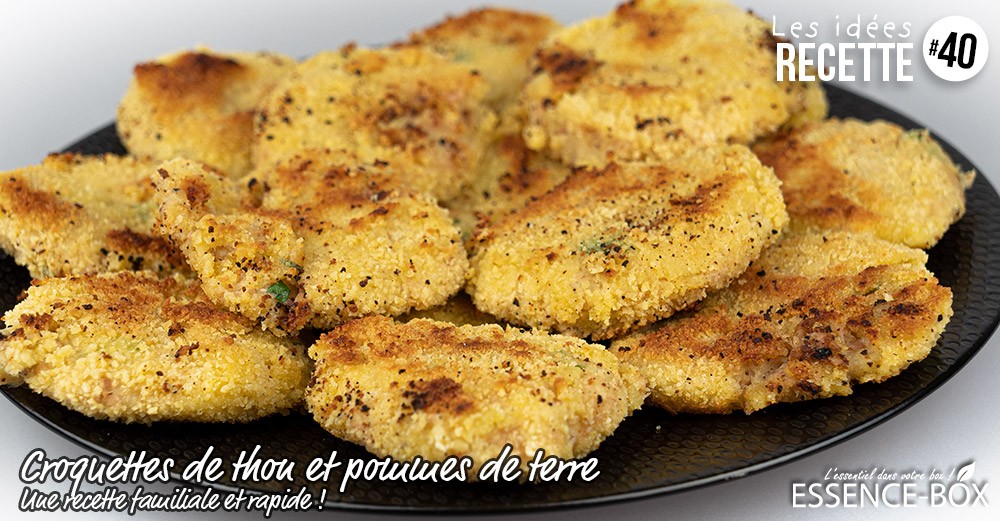 Recipe n°40: Quick and easy tuna croquettes
Want a quick gourmet and family recipe? This week we're making tuna and potato croquettes.
Read more