HEBBD - HECT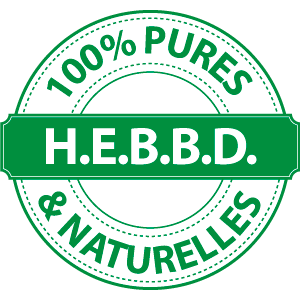 The name HEBBD stands for Botanically and Biochemically Defined Essential Oil and HECT stands for Chemotyped Essential Oil. This guarantees you an oil that is 100% pure (undiluted, unrectified) and natural.
This label signifies that the essential oils are defined on the botanical level (producing organ of the plant, Latin name, chemotype, country of origin) but also on the chemical level (a chromatography is carried out for each batch of oil essential).
AB - Organic Farming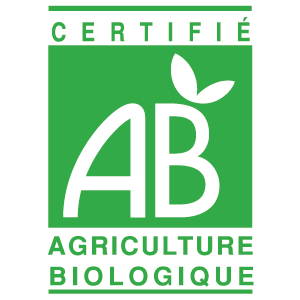 The Organic Agriculture label (or Label AB) is a French quality label created in 1985. It means that the products come from organic farming and therefore without the use of products from synthetic chemistry. The AB brand is the property of the Ministry of Agriculture and Food.
This therefore identifies products that are 100% ORGANIC or contain at least 95% ORGANIC products in the case of processed products.
Eurofeuille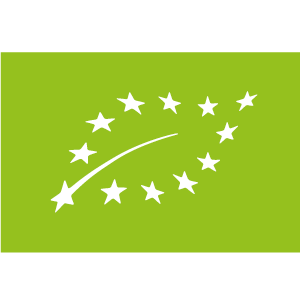 It is in a way the equivalent of our AB Organic Farming logo but for Europe, it ensures compliance with the European regulation on organic farming within all EU member countries.

To affix this logo, a product must:
Be composed entirely of products from organic farming
Or minimum 95% when it is a processed product when the remaining 5% is not available within the organic sector AND (capital letter is important) expressly authorized
Either (and it goes without saying) comply with the control rules and the various certifications of the official system.
It has been mandatory since July 1, 2010.
COSMEBIO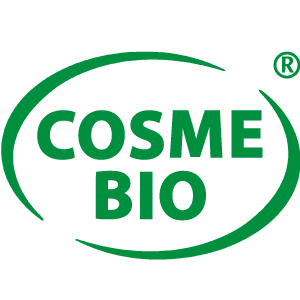 The Cosmebio label provides an overview of natural and organic cosmetics at a glance. It is based on demanding specifications and a charter of ethical values. This logo indicates that the cosmetic product is organic according to the first specifications created by the association.
This logo indicates that:
95% minimum of the ingredients are of natural origin on the entire product (water and minerals being considered as natural)
95% minimum of ingredients are of organic origin on all plants
10% minimum of the ingredients are of organic origin on the entire product (water and minerals being considered non-organic because they are not grown).
COSMOS ORGANIC

This logo indicates that the cosmetic product is organic according to the current COSMOS specifications.
This means that:
95% minimum of ingredients are of natural origin on the entire product with limitation of petrochemical compounds (list of authorized ingredients with maximum dosage)
95% minimum of the ingredients are of organic origin on all the ingredients that can be organic (ex: plants, beeswax,...)
20% minimum of ingredients are of organic origin on the entire product (10% for rinse-off products and minerals - water and minerals are not considered organic because they are not grown).
COSMOS NATURAL

Cosmos Natural is an international standard created in 2002 for cosmetics. It is above all an ecological label. Products should only contain natural ingredients. Non-natural substances are allowed if there are no other possible alternatives. The number of additives is limited as well as the treatment techniques. The use of harmful substances is of course prohibited.
This logo also assures the consumer that the products have not been tested on animals and that the ingredients cannot come from dead animals.
ECOCERT

A historical player in organic farming certification, Ecocert is recognized for its independence, competence and impartiality.
Ecocert will assess the conformity of a product, service or system according to environmental and social requirements, specified in specifications or a standard.
ECOCERT COSMOS ORGANIC

The COSMOS certification allows the marketing of organic or natural cosmetic products.
COSMOS certification guarantees you:
production and processing processes that respect the environment and human health
the development of the concept of green chemistry
respect for biodiversity
responsible use of natural resources
the absence of petrochemical ingredients (excluding authorized preservatives): parabens, phenoxyethanol, synthetic fragrances and dyes
GMO free
recyclable packaging
ECOCERT COSMOS NATURAL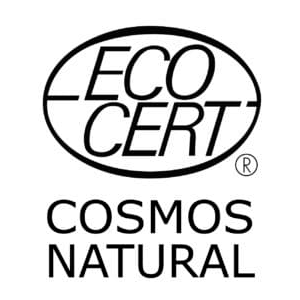 The COSMOS NATURAL certification indicates that all the ingredients used are of natural origin with the exception of a restrictive list of approved ingredients (this is the case of preservatives) authorized in small quantities. On average, products certified by ECOCERT contain 99% ingredients of natural origin.
GOTS

The certification allows the marketing of your organic textiles all over the world.
This certification guarantees you:
environmentally friendly production and transformation processes
respecting and improving working conditions
promoting the use of organic fibers
ban on hazardous inputs like toxic heavy metals, aromatic solvents, etc.
Natures & Progrès

Nature et Progrès is an association of consumers, farmers, producers and processors created in 1964.
This mention guarantees food and cosmetic products that respect the environment, people and animals.
Products labeled Nature & Progrès are:
friendly to life: ban on the use of GMOs, chemical fertilizers, synthetic pesticides and synthetic additives
respectful of natural cycles: production methods are based on the natural balance of soil, plants and animals. The transformation processes are simple and artisanal. Packaging, waste and transport are reduced.
ethical and fair: the farms and businesses mentioned are on a human scale. They make producers live with dignity and aim at solidary commercial relations.
Cruelty Free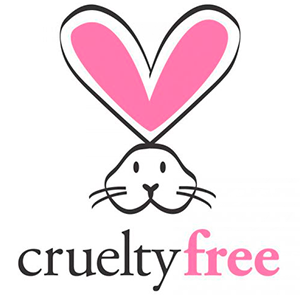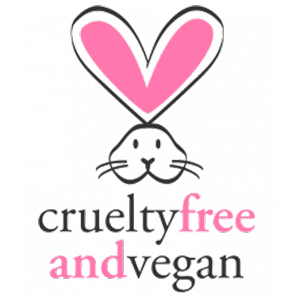 This certification therefore means that your cosmetics with this logo have not been tested on animals, whether raw materials or the finished product.
This certification is issued by PETA (People for the Ethical Treatment of Animals), an international organization against animal exploitation and cruelty.
The Cruelty Free and Vegan logo means that the brand does not test on animals and in addition that the products do not contain any ingredients of animal origin.
Vegan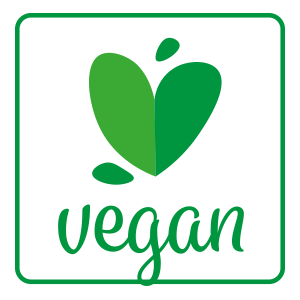 Vegan certification is neither mandatory nor regulated by law. This is why each company affixes the logo of its choice.
This logo guarantees you a 100% plant-based product. It must not contain any ingredients derived from or tested on animals, including elements that did not require the death of the animal.
Slow Cosmétique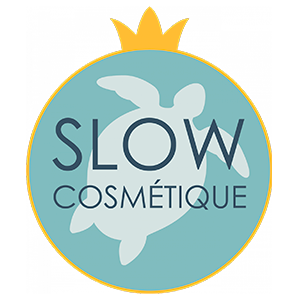 Slow Cosmetics represents several things at once:
It is a militant and international association supported by volunteers who believe in the Slow Cosmétique charter
A seal of quality
A collection of books and a magazine with lots of tips and advice from the pros
A slow-cosmetique.com collaborative web shop to easily find all the products
The association aims to raise awareness of the more ecological and responsible consumption of cosmetic products.
1% For the Planet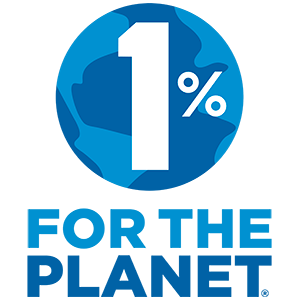 This non-profit organization was created in 2002 in the United States by Yvon Chouinard, founder and owner of Patagonia and Craig Matthews, ex-owner of Blue Ribbon Flies.
Themselves philanthropists with more than 1% of their turnover with their respective companies, they wanted to create a network capable of bringing together charitable companies, with an easily recognizable label and a simple message. Their main argument for joining the movement: to show that a business can be flourishing and generous. Companies that join this movement undertake to donate 1% of their annual turnover to associations approved by "1% For the Planet".
The organization now has more than 6,000 members in nearly 91 countries. Since its creation, more than 350 million dollars have been allocated to environmental associations.
PEFC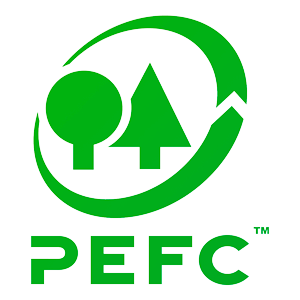 PEFC = Program for the Recognition of Forest Certifications.
In concrete terms, the PEFC certifies the sustainable management of forests in 55 countries around the world. They guarantee the forest balance.
For 20 years, PEFC France has promoted a balance between the environmental, societal and economic dimensions of the forest through guarantees of sustainable practices.
Today, 74,500 forest owners and more than 3,100 companies in France are involved in this program.
BIOPARTENAIRE

The Biopartner label is a reference label for responsible organic farming. It guarantees you compliance with agricultural, social, commercial and ecological commitments. These commitments are checked by an independent body at each stage of the chain. This label also means that the product contains at least 50% of ingredients from one or more Biopartners. By buying a product with the Biopartner label, you are consuming organic, fair and responsible consumption and you are sure that it is a good product and purchased at the right price.
FSC

The FSC label (Forest Stewardship Council) is an international certification system for forest management, but it also labels wood that is extracted from forests. This label assures you that the wood that makes up your object does not come from forests of genetically modified trees or that it is not harvested in violation of the traditional or civil rights of the populations.
To be FSC-certified, forests must meet a specification of 10 principles:
Respect for the laws of the country
Workers' rights and working conditions
Indigenous rights
Relations with local communities
Benefits generated by forests
Environmental values ​​and impacts of forest management
Management planning
Monitoring and evaluation of management practices
High conservation values
Practical implementation of management activities
You should know that only 5% of the world's forests are FSC-labelled, including 0.02% in France...
LABEL BLEU

The Label Bleu association is an association from Occitanie which aims to develop environmental education on the coast and the marine environment.
The association organizes throughout the year educational actions with schools and colleges to educate young people about the protection of the coast and the oceans. It also carries out actions and eco-citizen projects aimed at protecting the environment, such as waste collection.
FAIRTRADE


The Fairtrade logo means for producers and workers:
Prices that cover the average costs of sustainably producing their products.
Decent working conditions and the prohibition of discrimination, forced labor and child labour.
The Fairtrade Premium: an additional sum paid on top of the sale price and which is invested in commercial or community projects of their choice.
Access to advance credit before harvest periods.
The ability to plan more for the future with more security and stronger relationships with buyers.
By choosing to buy "Fairtrade" products, you support producers and workers to have better working conditions and a better future.
The Fairtrade Cocoa logo means that only the cocoa is labeled and not the other ingredients.
COCOA HORIZONS

Cocoa Horizons is a program focused on the prosperity of cocoa farmers and the creation of independent farming communities that protect nature and children. It is an independent non-profit organization created in 2015 by Barry Callebaut.
The objective of improving the living conditions of cocoa farmers and their communities.
B CORP

B Corps is an internationally recognized label and it is considered today as the most comprehensive label in terms of social, environmental and societal impact. It's not just a label, it's embarking on a path of transformation, demanding and exciting in order to meet the challenges of the 21st century.
This label is based on 5 main pillars:
Governance: Mission & commitment, Ethics & transparency, Governance & finances.
Employees: Compensation, Health & well-being, Development and training, Commitment & satisfaction.
Community: Diversity & Inclusion, Economic Impact, Civic Engagement, Supplier Policies.
Environment: Environmental management, Air & climate, Water, Earth & life.
Customers: Customer management.
The approach is based on a free online questionnaire open to all companies, regardless of their size and sector of activity: the "Business Impact Assessment" or "BIA". It thus makes it possible to measure both the impact of operations and that of the business model.