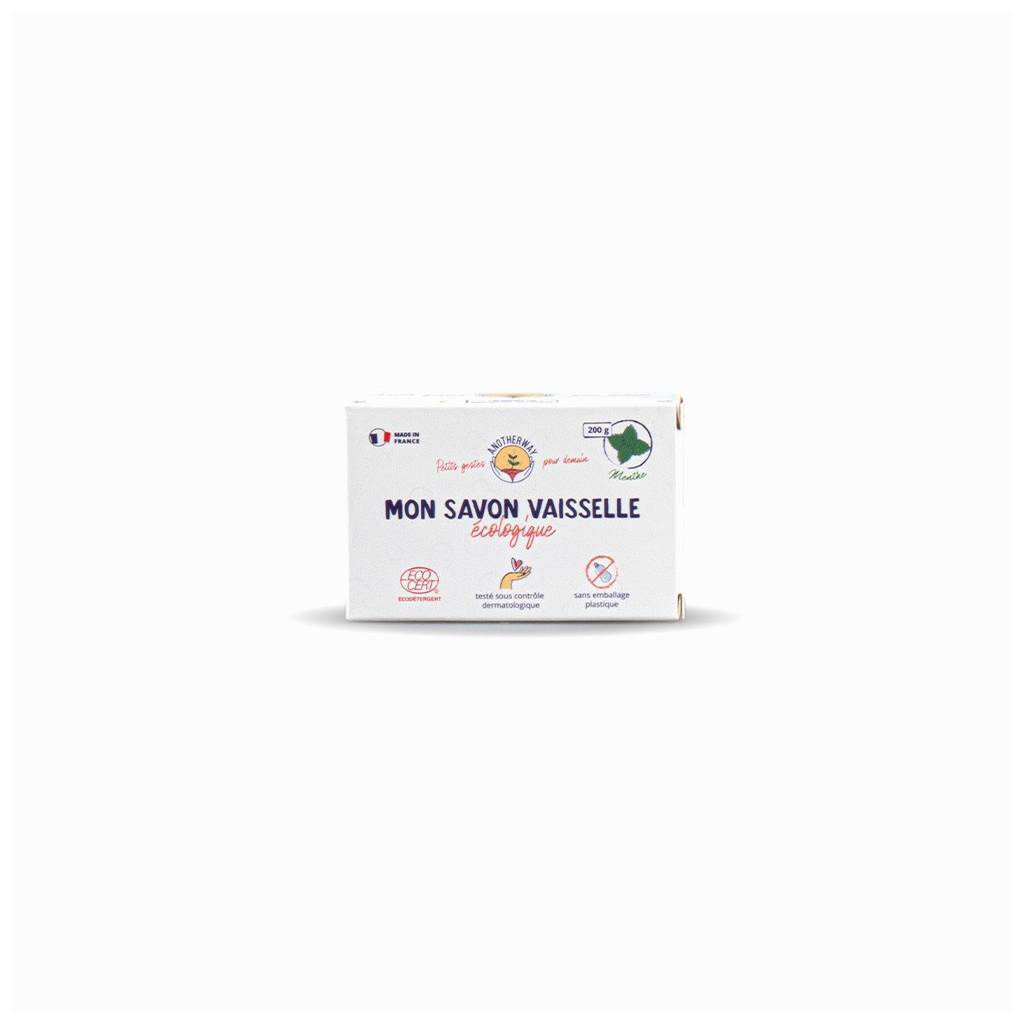  
The small + product :

Ecological Solid Dish Soap
This mint-flavored dish soap (200gr) is a solid dish soap with a sweet mint scent made up of very few ingredients and without plastic packaging to be used as a replacement for your classic dishwashing liquid. Simple, effective, it cleans and degreases and is presented as a sustainable alternative to conventional dishwashing liquids. A single bar of Anotherway dish soap is equivalent to 2 bottles of classic 500ml dishwashing liquid. that's about 3 months worth of dishes! A good way to save money!
Certified eco-detergent*, it has only 3 ingredients: soap, white vinegar (the miracle ingredient that works wonders) and peppermint essential oil, which will delight your senses and leave your dishes clean and fresh! So yes, it doesn't make as much foam as your classic dishwashing liquid, but if it protects the planet while being just as, or even more, effective and less harmful, it's still pretty cool, isn't it? Use it with our washable sponge and it's the ultimate combo!
*Certified Ecodetergent by ECOCERT Greenlife according to the ECOCERT standard available on http://detergents.ecocert.com

Composition:
This solid dish soap is composed of only 3 ingredients:
soap
white vinegar (to degrease)
peppermint essential oil (to flavor your soap)
99.97% of the total ingredients are of natural origin.
Capacity: 200gr

Usage:
Moisten your sponge and your solid dish soap
Rub your sponge with dish soap
Do your dishes as usual
Once your dishes are done, let your dish soap dry.
Your dish soap will last about 3 months (at the rate of 2 average dishes per day).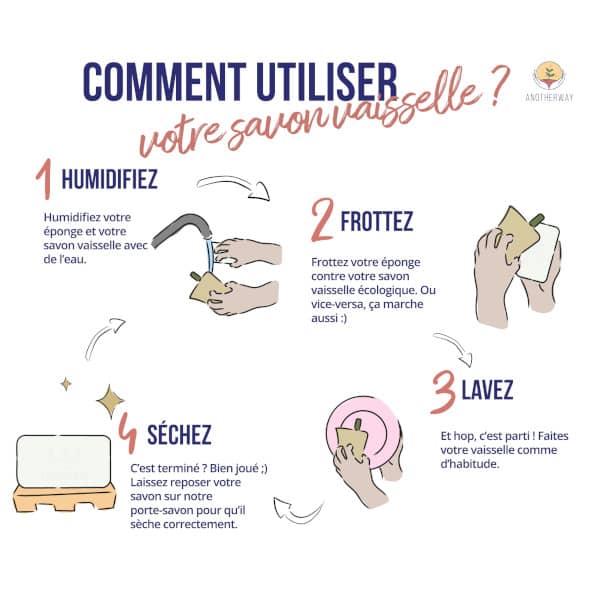 My contribution to the planet:
1 solid dish soap saves you 2 x 500ml bottles of dishwashing liquid.
So you eliminate some plastic in your kitchen.
Data sheet
Product

Cleaner
Do you want more informations ?
Customers who bought this product also bought:
4 other products in the same category: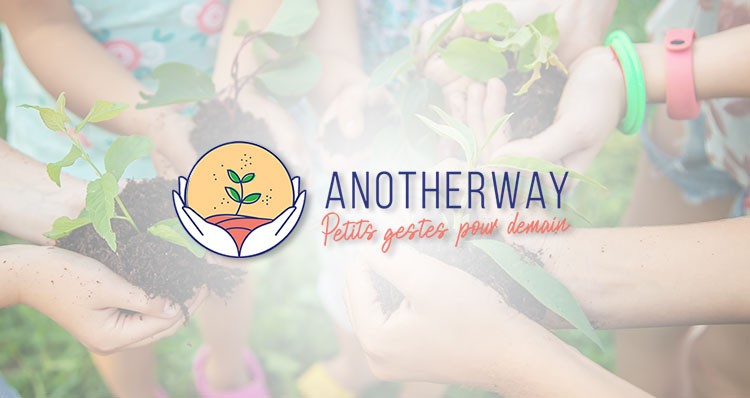 . Anotherway started in 2018 in Marseille thanks to Samuel. This native of Brittany has always wanted to carry out a project that has meaning and an imp
Read more