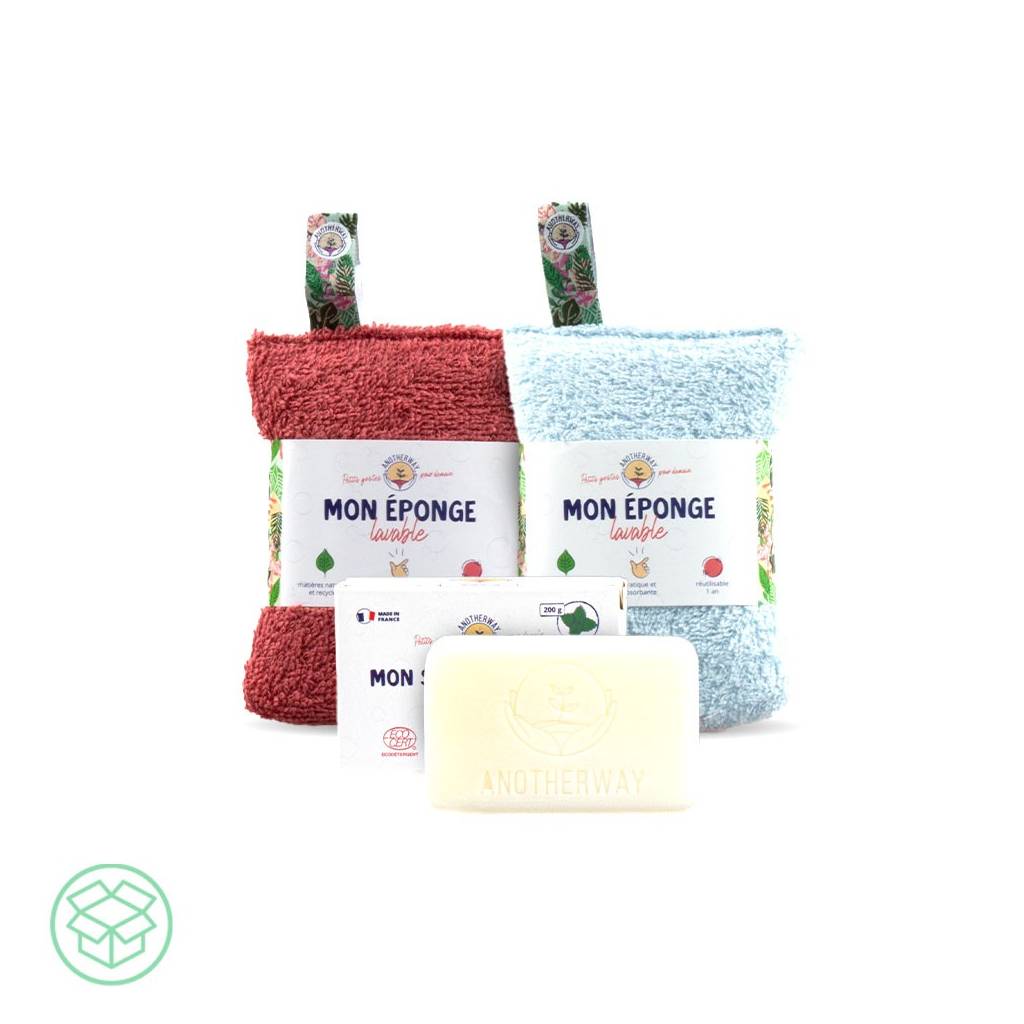  
Zero waste tableware box
From : Another Way
€19.80
Tax included Get it delivered tomorrow. see conditions
Save 10%
For ecological tableware.
Zero Waste Tableware Box
Do your dishes differently with these products:
An ecological dish soap with a light mint scent
2 washable sponges: one blue and one coral

Ecological Tableware
To do your dishes with the ecological solid soap and the washable sponge:
Moisten your sponge and solid dish soap
Rub your sponge with dish soap
Do your dishes as usual
Once your dishes are done, let your dish soap dry.
Your dish soap lasts about 3 months (at the rate of 2 average dishes per day).
Do you want more informations ?
Customers who bought this product also bought:
4 other products in the same category: