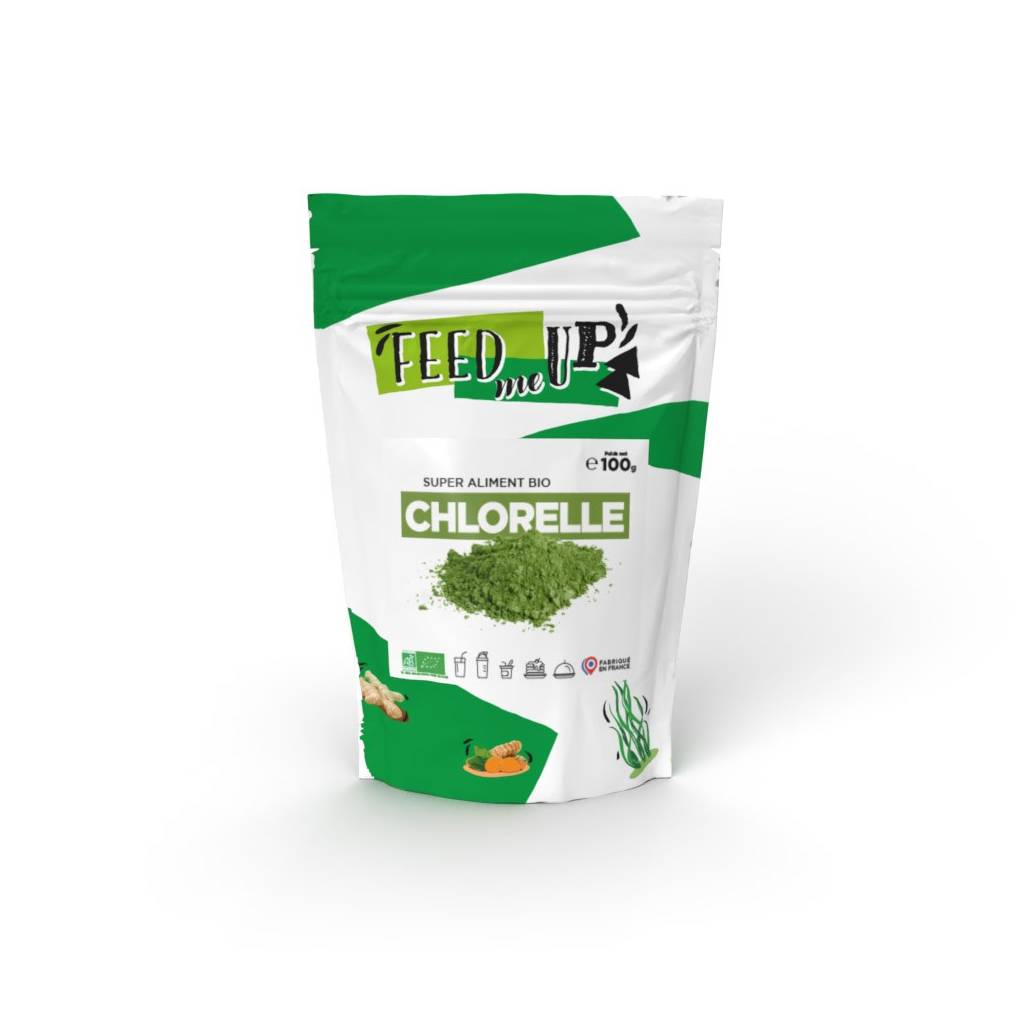  
Organic chlorella powder - 100gr
From : Feed Me Up
Average Nutritional Values ​​per 100g

| | |
| --- | --- |
| Energetic Value | 343 Kcal / 1450 Kj |
| Fats | 2,3 g |
| of which saturates | 0,6 g |
| Carbohydrates | 14 g |
| with sugar | 0,4 g |
| Proteins | 61 g |
| Fibers | 12 g |
| Salt | 0,2 g |
| Vitamin K | 40 µg |
| Potassium | 800 mg |
| Phosphor | 1200 mg |
| Manganese | 5 mg |
| Zink | 25 mg |
| Iron | 100 mg |
| Copper | 3 mg |
| Selenium | 300 µg |
| Folic acid | 500 µg |
Organic chlorella powder
Chlorella is a single-celled green freshwater algae. This algae is distinguished from other types of algae by its high concentration of chlorophyll.
Chlorella powder is also very rich in protein and vitamins. It allows the detoxification of the body in depth by eliminating toxins from the body.
Thanks to its antioxidant properties, it helps protect the cells of the body.

Composition:
100% Chlorella powder*.
*From organic farming

Contributions of Chlorella:
Rich in Vitamin K and Vitamin B6
Rich in Fiber and Protein
Rich in Potassium, Phosphorus, Iron, Zinc, Copper, Manganese, Selenium
Rich in Folic Acid
Rich in Chlorophyll

Benefits of Chlorella:
Iron helps reduce fatigue and contributes to normal cognitive function
Chlorophyll helps detoxify the body by expelling toxins from the body
Selenium contributes to normal spermatogenesis
Folic Acid contributes to the normal functioning of the nervous system and the immune system
Vitamin K contributes to normal blood clotting and the maintenance of normal bones
Selenium, Copper and Manganese help protect cells against oxidative stress
Copper contributes to the normal transport of iron in the body
Zinc contributes to the maintenance of normal testosterone levels in the blood and contributes to normal fertility and reproduction
Iron, Manganese and Copper contribute to normal energy metabolism

Tasting advice:
We advise you to mix 1 to 2 teaspoons of Chlorella in a drink, smoothie, yogurt or even in a dish or dessert.






Storage advice:
Keep away from heat and humidity.
Close the bag tightly after use.

My contribution for the planet:
This Doypack bag is made of paper, aluminum and polyethylene (PE).
This packaging is therefore recyclable, you can put it in your recyclable bin with plastic and cardboard.
The labels should be thrown in the trash.
Data sheet
Biological origin

Oui

Type of closure

Zip

Emballage

Sachet Recyclable

Product

Superaliment

Vegan

Yes
Do you want more informations ?
4 other products in the same category: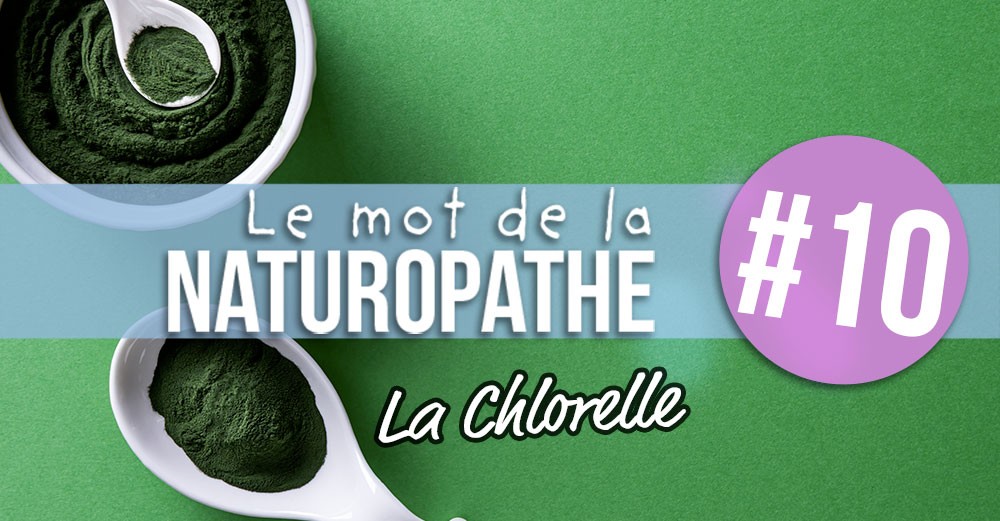 . A few weeks ago, Flora, our dietitian gave us her post-holiday detox program with lots of advice to get our digestive system back in place. This week,
Read more