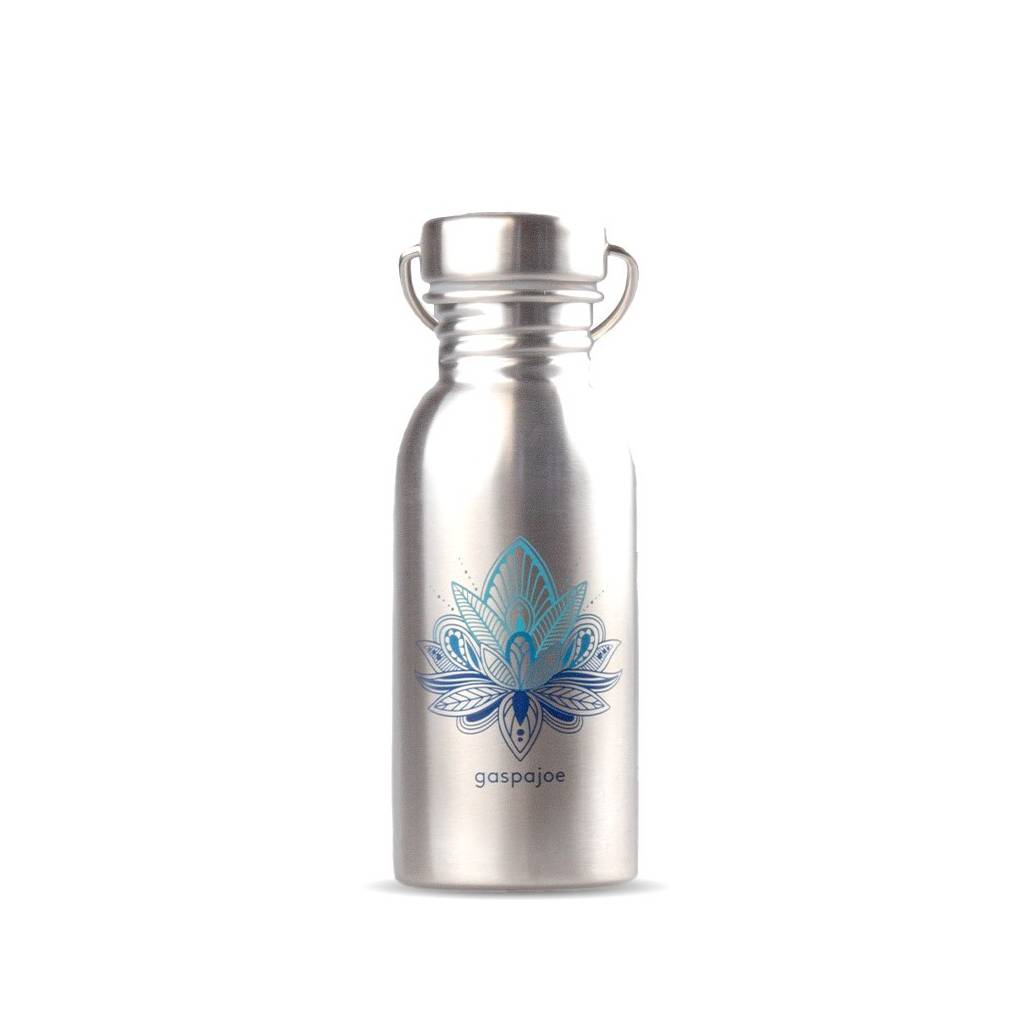  
The small + product :
Lightweight
Compact
Zero Waste Goal

Stainless steel bottle 500ml
From : Gaspajoe
Stainless steel bottle to take your drink wherever you go.
Capacity:

500ml

Material:

Stainless steel without internal coating

Origin:

France
Size:

Height 19cm x Diameter 7cm


Sporty 500ml stainless steel water bottle
With this Sporty stainless steel water bottle, say stop to disposable plastic bottles.
Light and compact, this gourd accompanies you everywhere: office, sport, hiking,...
With its all-stainless steel cap, Sporty is the 0-taste and 0-odor guaranteed bottle.

Features:
18/8 stainless steel water bottle (composed of 18% chromium and 8% nickel) without internal coating
Not insulated
Stainless steel stopper and handle
100% silicone seal
Wide neck for quick screwing and easy cleaning
Capacity 500ml
Palm tree and bamboo motifs: engraving
Lotus pattern: printed
Optional Accessories:
BPA-free sports cap with its flip-top tip ideal for your sports session
The sports cap straw (23cm) to drink without tilting your bottle.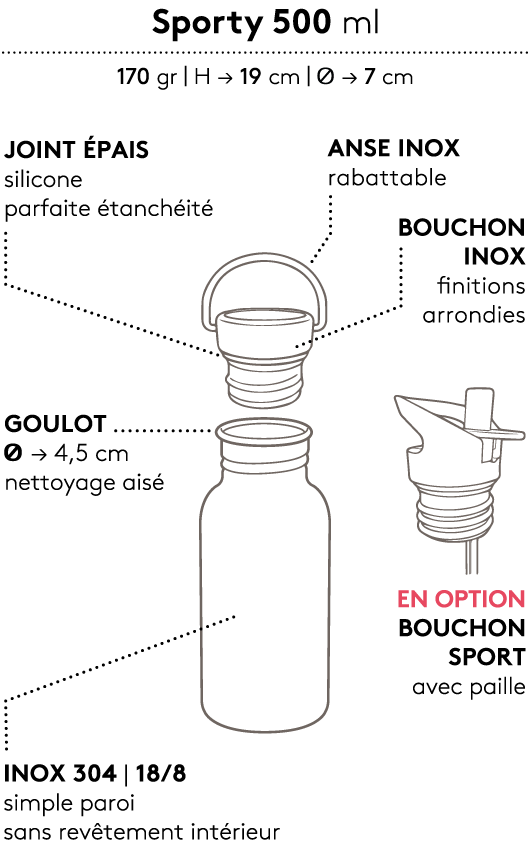 Precautions for use:
This water bottle is safe and leak-free. But be careful, do not screw too hard because you risk crushing the seal. As soon as you feel a little resistance, stop.
Do not expose your water bottle to the sun, you risk altering the designs.
Also avoid putting your bottle in contact with your keys or any other metallic object, you risk scratching it.
It's not an insulated bottle, so if you put a hot liquid inside, the wall will be hot too.
Of course, do not put your stainless steel water bottle in the microwave.

Maintenance of my bottle:
Clean your bottle before first use.
We advise you to clean it regularly, ideally after each use. Clean it with soapy water. You can use the brushes to clean the inside well. Then, rinse with clean water and let it dry.
When you are not using it, we advise you to store it without the cap to avoid any trace of mold or smell.

My contribution for the planet:
This way you avoid using disposable plastic bottles.
Data sheet
Product

Accessory
Do you want more informations ?
Customers who bought this product also bought:
4 other products in the same category: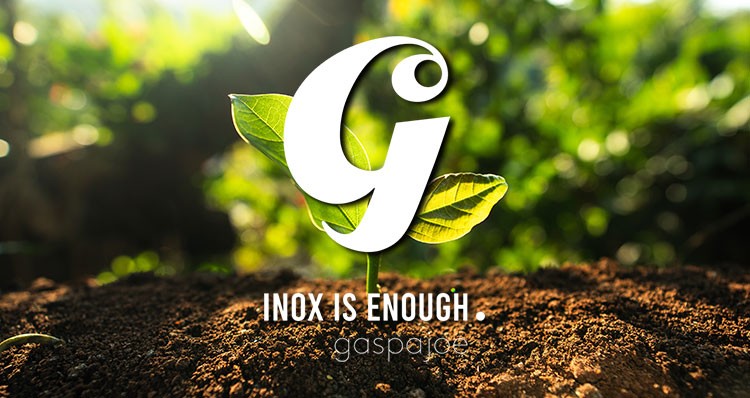 . Who is behind Gaspajoe? Gaspajoe is the brand that Valérie launched in 2010. Even if today, it seems obvious to reduce plastic consumption, at the ti
Read more