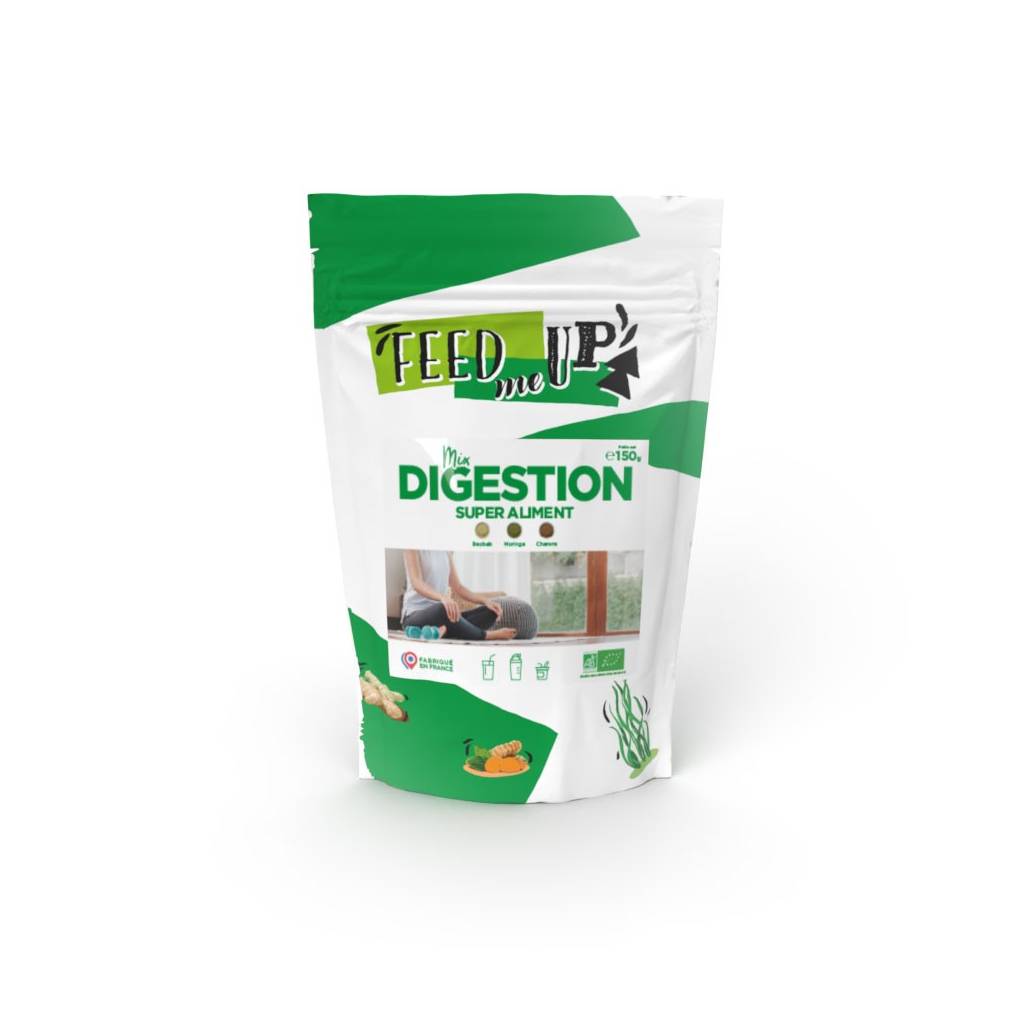  
Average Nutritional Values ​​per 100g

| | |
| --- | --- |
| Energetic Value | 300 Kcal / 1259 Kj |
| Fats | 4,9 g |
| of which saturates | 2,8 g |
| Carbohydrates | 26,3 g |
| with sugar | 15,2 g |
| Proteins | 21,6 g |
| Fibers | 32,6 g |
| Salt | 0,07 g |
| Calcium | 180 mg |
| Potassium | 1080 mg |
| Vitamin A | 400µg |
| Vitamin C | 11,2 mg |
| Vitamin E | 7,8 mg |
| Vitamin K | 460 µg |
Organic Digestion Mix
This Mix has been designed to help your intestinal transit. It is rich in Vitamins, Fibers and Proteins and consists mainly of Baobab powder.
This blend of superfoods will contribute to the normal functioning of digestive enzymes and the normal functioning of your immune system.
It is easy to digest and will help you with the proper functioning of your intestinal transit.

Composition:
Baobab powder*, Moringa powder*, Hemp powder*.
*From organic farming.

Contributions of this mix:
Rich in Vitamins A, E, C and K
Rich in Potassium
Rich in Fiber and Protein
Source of Calcium

Benefits of this mix:
Vitamin C contributes to normal energy metabolism
Vitamin A and C contribute to the normal functioning of the immune system
Protein contributes to satiety
Proteins help maintain and increase muscle mass
Calcium contributes to the normal functioning of digestive enzymes
Vitamin E and C protect cells against oxidative stress
Fibres contribute to the proper functioning of intestinal transit
Easy to digest

Tasting advice:
We advise you to mix 2 teaspoons of this mixture in a smoothie, a fruit juice, vegetable milk, yogurt or even in a cottage cheese after your meals to help you digest better.




Storage advice:
Keep away from heat and humidity.
Close the bag tightly after use.

My contribution for the planet:
This Doypack bag is made of paper, aluminum and polyethylene (PE).
This packaging is therefore recyclable, you can put it in your recyclable bin with plastic and cardboard.
The labels should be thrown in the trash.
Data sheet
Biological origin

Oui

Type of closure

Zip

Emballage

Sachet Recyclable

Product

Superaliment

Vegan

Yes
4 other products in the same category: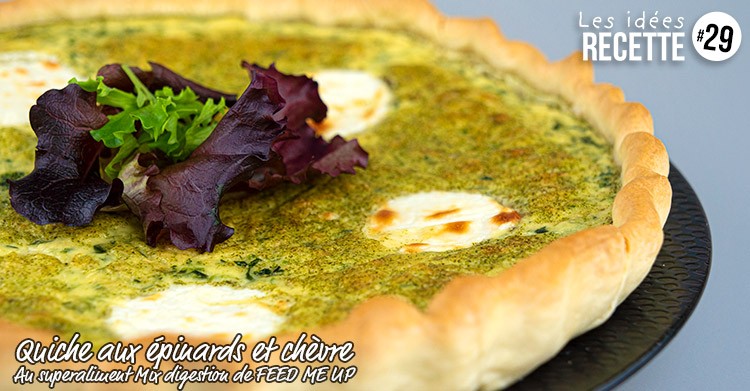 . In short: Difficulty: Easy Cost: Economic Portions : 1 quiche Material : He was Whip Pan Bowl Time : Preparation: 40 mins Cooking:
Read more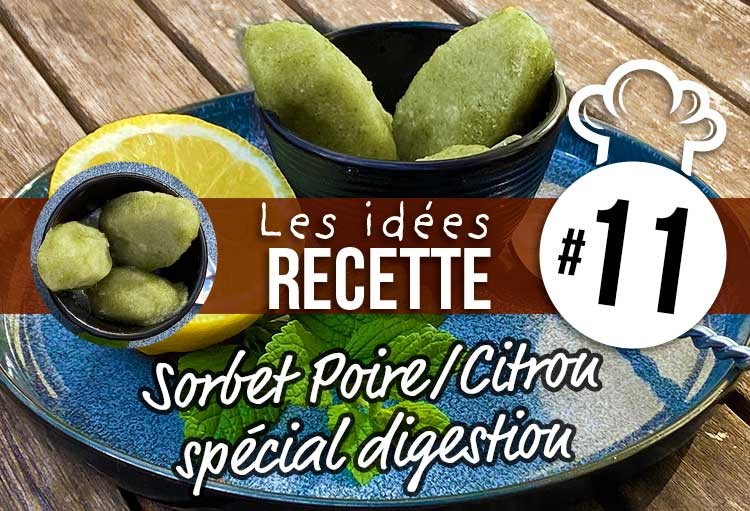 . Difficulty: EasyCost: EconomicalNumber of servings:  About 1 liter SUPER FOOD Mix "Digestion" BIO superfoods 150 g €12.90 Quick view favori
Read more