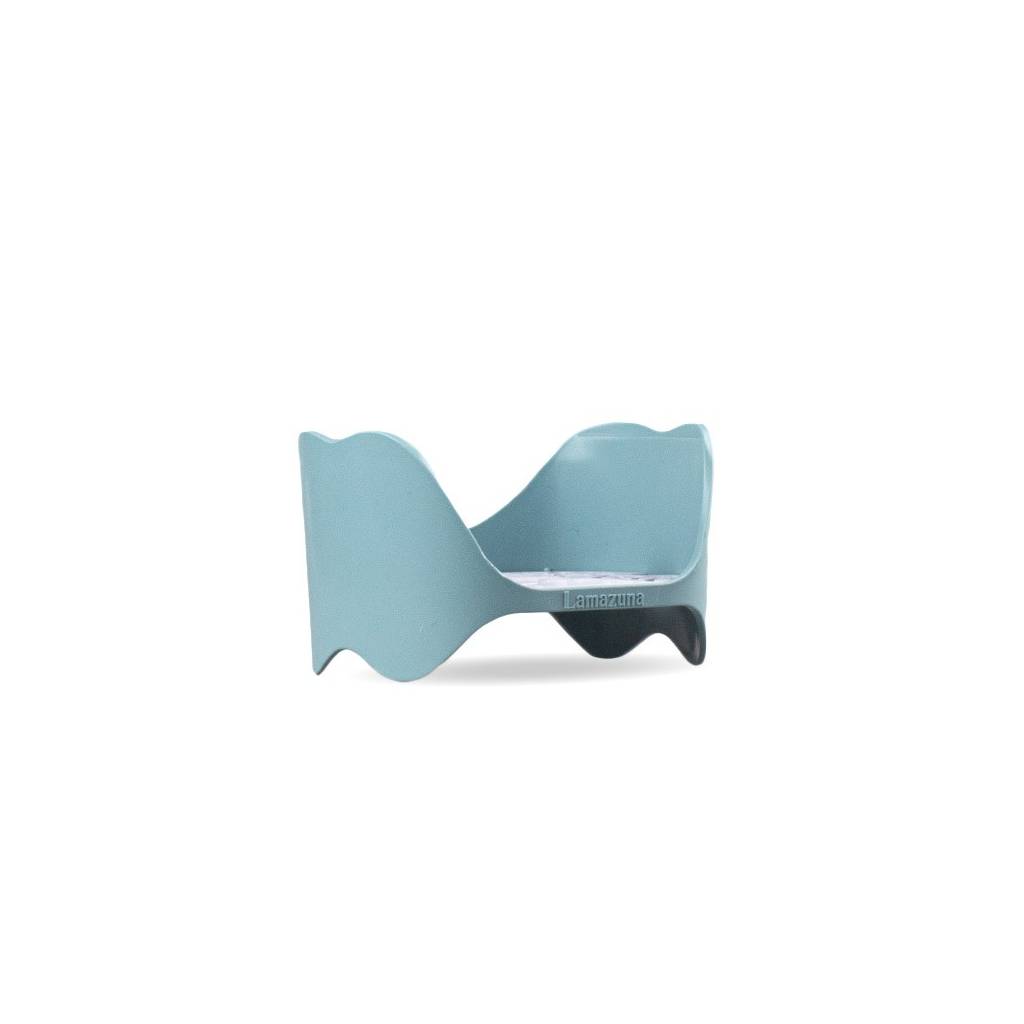  
The small + product :
Guaranteed for life, it is resistant to humidity and shocks.
Eco-designed from biosourced and recycled material.
Ingenious, it stacks or hangs.
Keep your solid cosmetics dry!

The amazing organizer
From : Lamazuna
The organizer to store all your solid hygiene products
Bathroom organizer
The incredible organizer consists of a base and an illustrated two-sided grid that corresponds to a range of products:
Red for the hair range
Blue for the face range
Yellow for the body range
Find all your everyday products at a glance! The organizers can be placed, stacked or suspended, adapt them as you wish! To top it off, the small notches on the top are designed to put your toothbrush there.
Its smooth coating makes it easy to clean and for stains or stubborn scale, a drop of white vinegar will get rid of it.

How to use it?
Install your organizer in your bathroom, choose the side you want to use and put your solids on it.
These 3 organizers are stackable, so you can collect them :). You can place them wherever you want in your bathroom.
The maintenance is very easy, it is very resistant and supports all products.

Focus on materials:
With a size of 11.6x9x7cm, the base and the grid are made of PLA (Polylactic acid or Polylactic acid), a fully biodegradable and biosourced thermoplastic polymer from corn starch or sugar cane. PLA comes from industrial waste and is therefore 100% recycled and comes from Germany or Belgium. We add a French vegetable oil to plasticize the material and calcium carbonate to give a matte appearance, in addition to being pretty, the PLA also becomes more resistant.
The mixture is then injected into molds entirely designed and manufactured in France.

My contribution for the planet:
The bathroom organizer is eco-designed and has no petrochemical resources. Its material is 100% recycled and made from industrial waste. Which means we give it a second life! Designed to be as environmentally friendly as possible, the packaging is made of recyclable cardboard.
Plus, it's guaranteed for life. If it is broken, send it back at your expense to Lamazuna who will send you a new one free of charge. For more information, visit this page.
Data sheet
Product

Accessory
Specific References
ean13

3760319494217
Do you want more informations ?
Customers who bought this product also bought:
4 other products in the same category: