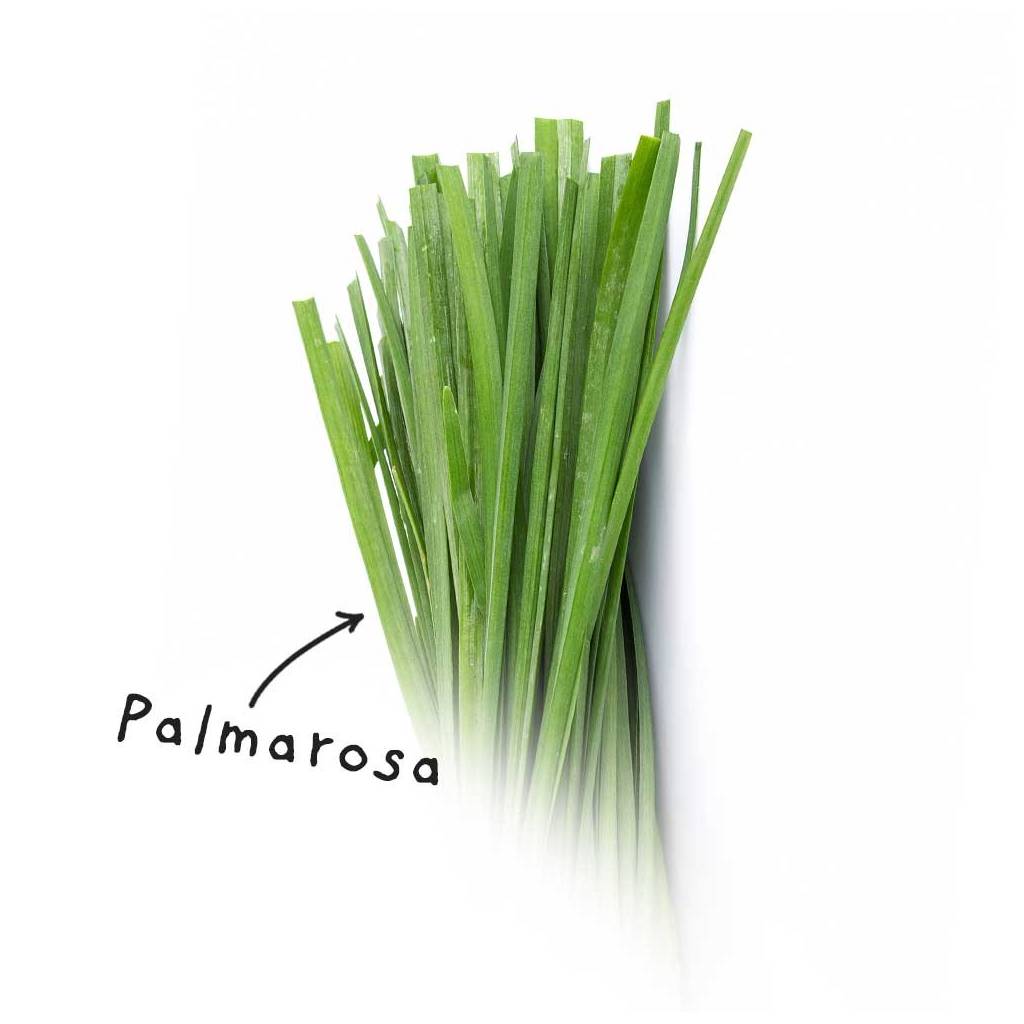  
Palmarosa Essential Oil Sheet
From : Essence Box
Information sheet of Palmarosa essential oil.
WARNING: The information in this sheet is purely informative and is suggested by our Naturopath; they do not constitute medical data, nor engage our responsibility. You will find most of this information in many books on aromatherapy, hydrolatherapy or herbal medicine. Likewise, we remind you that handling essential oils is not trivial, it remains concentrated and dangerous products when they are handled without protection and without knowledge.
For medical use, consult your doctor.



Botanical name:

cymbopogon martinii
Part of the plant used:

Leaves

Method of extraction:

Steam distillation of the leaves.
Palmarosa essential oil.
Properties:
Broad-spectrum antibacterial: destroys bacteria on the face and underarms
Anti fungal: effective against fungi
Major spasmolytic: soothes spasms
Healing
Skin regenerator: prevents the appearance of wrinkles
Insecticide

Possible ways of use:
Skin contact :

To be diluted at 20% in a vegetable oil but can be used pure on a small surface
Preferred route

Ingestion :

To be diluted on a neutral support (honey, vegetable oil, neutral tablet)

Diffusion :

Inhale :

Precautions for use:
Keep out of the reach of children. Do not use in pregnant women. Do not use in children under 6 years old.
Pregnant women, babies and children can use it ONLY on medical advice. Palmarosa HE is compatible with breastfeeding because the risk during pregnancy is to trigger contractions. Because of this, you no longer have this problem once you give birth.
For people with asthma and epilepsy, please ask your doctor for advice.
HE is allergenic, so it is best to test it before using it (1 to 2 drops in the bend of the elbow and wait 24 hours for there to be no reaction).

Tips for use:
For my house:

When diffused, Palmarosa HE will have an antiseptic effect in the prevention of respiratory diseases
In diffusion, as an insect repellent

For my beauty treatments:

Acts as a natural deodorant by regulating perspiration and removing bad odors
Fragrance your cosmetic preparations with its sweet and floral fragrance
Effective against oily hair and dandruff
Effective against wrinkles

For my well-being:

In case of colds, sinusitis or rhinitis
In case of acne, fungal infections or eczema
Data sheet
Product

Data sheet

Alphabetical

P
Do you want more informations ?
4 other products in the same category: