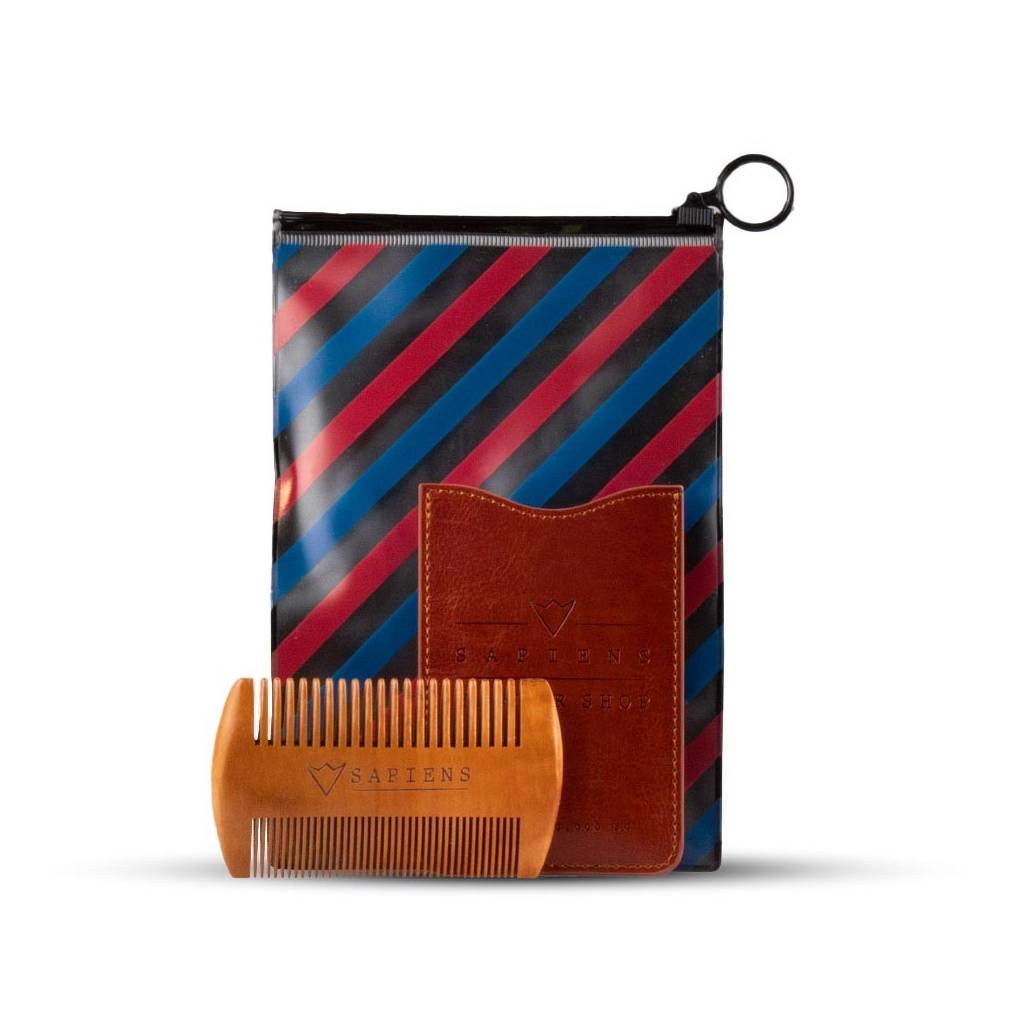  
Beard comb
From : Sapiens
This wooden comb will tame all beards.
Take care : End of the promotion on January 31, 2023!
Beard Comb
Description:
This wooden comb helps tame your beard or mustache. It brings order to your hair and untangles knots. It also helps you when trimming your beard or mustache by isolating the hairs to be cut.
This comb was made of pear wood, an antistatic material. Because of this, it will not produce static electricity during combing.
It has 2 tooth spacings to adapt to all types of beards and mustaches.

Advice for use:
Make sure your beard is dry to avoid any risk of hair breakage
Comb your beard in the direction of the hair
You can comb your beard whenever you want throughout the day (e.g. after eating or after taking off a sweater)

The benefits:
Detangles the hair
Antistatic
Double spacing
Sizing aid
Boosts circulation
Data sheet
Product

Accessory
Customers who bought this product also bought:
4 other products in the same category: