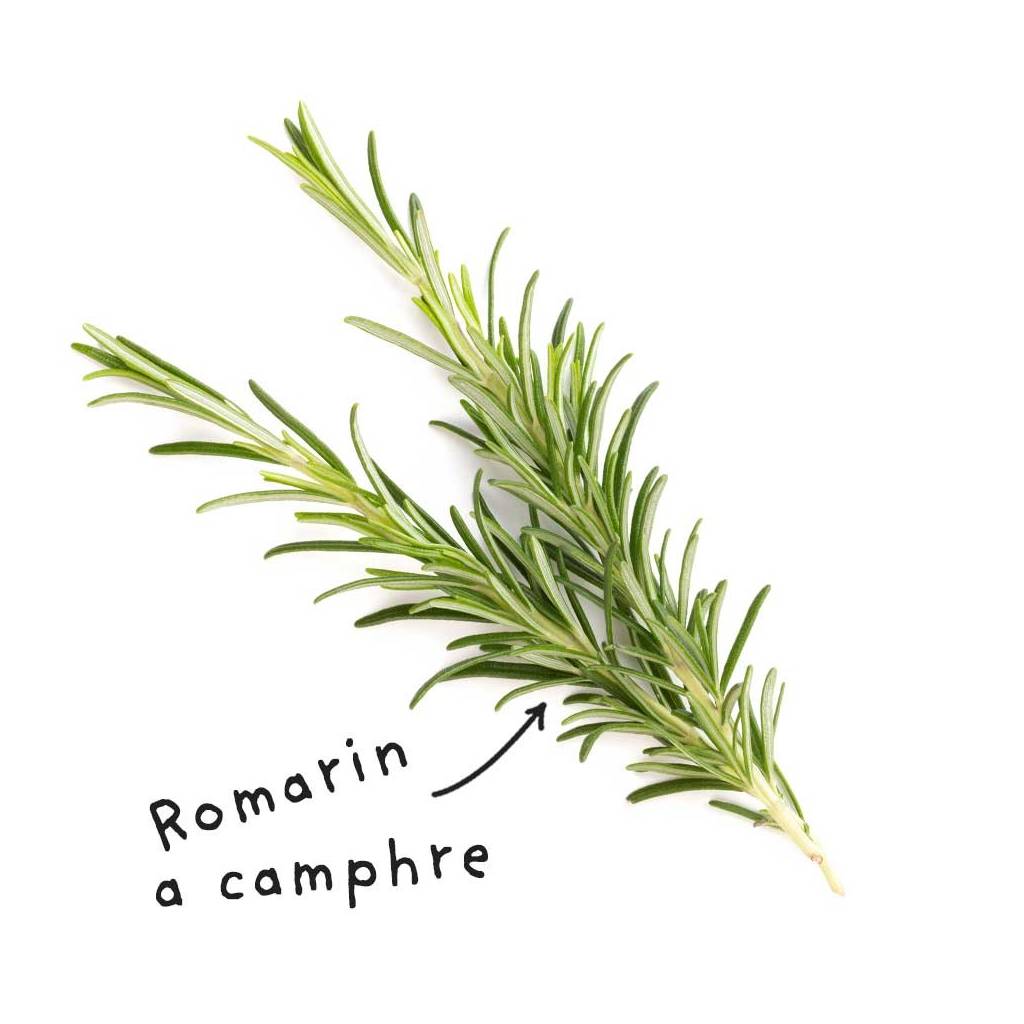  
Sheet Rosemary essential oil with Camphor
From : Essence Box
Information sheet of Camphor Romarin essential oil.
WARNING: The information in this sheet is purely informative and is suggested by our Naturopath; they do not constitute medical data, nor engage our responsibility. You will find most of this information in many books on aromatherapy, hydrolatherapy or herbal medicine. Likewise, we remind you that handling essential oils is not trivial, it remains concentrated and dangerous products when they are handled without protection and without knowledge.
For medical use, consult your doctor.



Botanical name:

rosmarinus officinalis
Part of the plant used:

Whole plant

Method of extraction:

Complete distillation with water vapour, extracted without solvent and without terpene.
Essential oil of Rosemary with Camphor.
Properties:
Muscle relaxant
Muscle and joint anti-inflammatory
Antalgic: relieves muscle pain during sport
Venous Decongestant
Lipolytic
Expectorant

Possible ways of use:
Skin contact :

To be diluted at 20% in vegetable oil

Diffusion :

Possible route under medical advice because HE contains ketones

Inhale :

Precautions for use:
Keep out of the reach of children. Do not use in pregnant and breastfeeding women. Do not use in children under 12 years old. Oral intake is strictly reserved for therapeutic prescription. Being neurotoxic, it cannot be used in people with epilepsy. Do not use in case of hormone-dependent cancer, cortisone-dependent disease or high blood pressure. It is also contraindicated for people with asthma.
EO is irritating to the skin, so it must be diluted to 20% in vegetable oil for any skin application.

Tips for use:
For my well-being:

In case of cramps or aches
In case of rheumatism
In case of tendonitis
In case of osteoarthritis
Data sheet
Product

Data sheet

Alphabetical

R
4 other products in the same category: