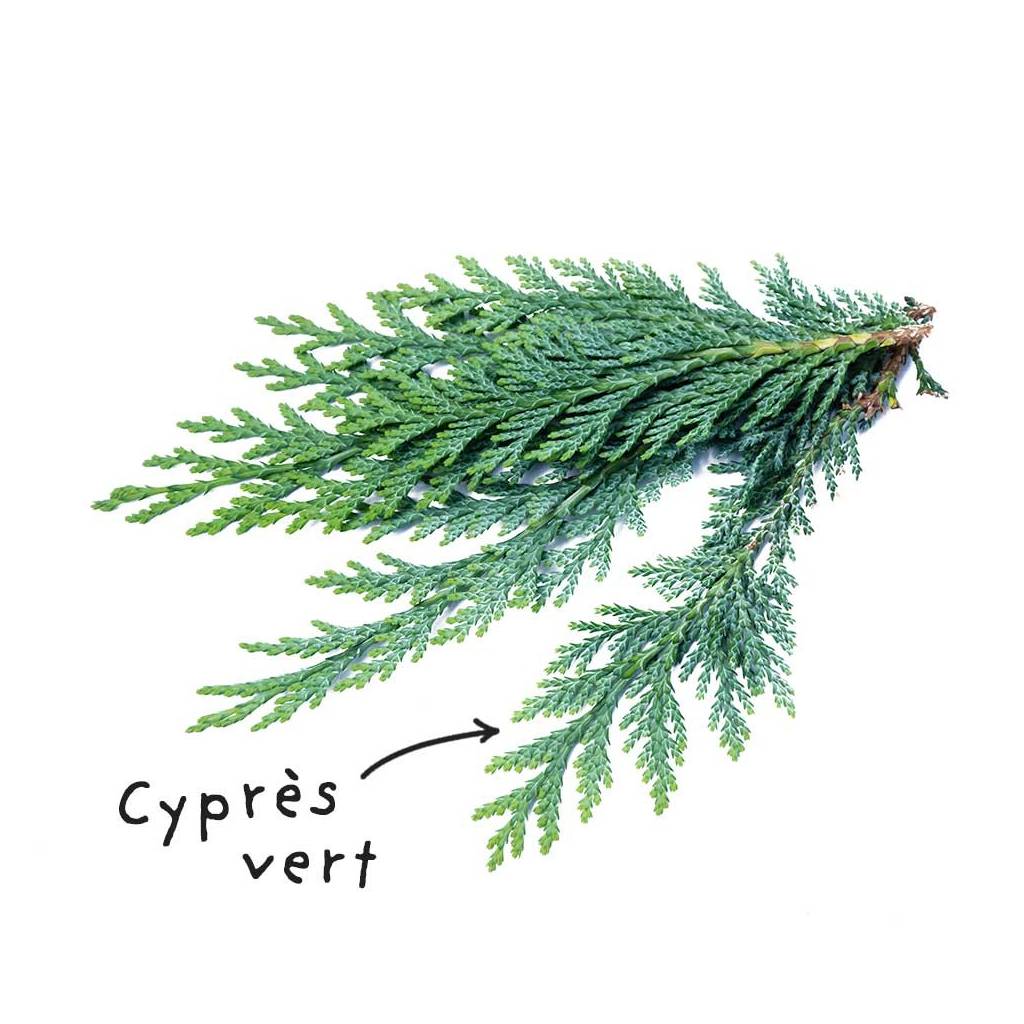  
Green Cypress Essential Oil Sheet
From : Essence Box
Information sheet of Green Cypress essential oil.
WARNING: The information in this sheet is purely informative and is suggested by our Naturopath; they do not constitute medical data, nor engage our responsibility. You will find most of this information in many books on aromatherapy, hydrolatherapy or herbal medicine. Likewise, we remind you that handling essential oils is not trivial, it remains concentrated and dangerous products when they are handled without protection and without knowledge.
For medical use, consult your doctor.



Botanical name:

cupressus sempervirens
Part of the plant used:

Leaves

Method of extraction:

Full steam distillation.
Green Cypress essential oil.
Properties:
Venous decongestant (heavy legs, varicose veins): regulates blood circulation
Lymphatic decongestant
Anti-infectious
Antitussive (dry and persistent cough), antispasmodic
Nerve balancing

Possible ways of use:
Skin contact :

To be diluted at 20% in vegetable oil

Ingestion :

To be diluted on a neutral support (honey, vegetable oil, neutral tablet)

Diffusion :

Possible pathway in babies and pregnant women

Inhale :

Precautions for use:
Keep out of the reach of children. Do not use in pregnant and breastfeeding women. Do not use in children under 6 years old. This EO is not recommended for the elderly, people with epilepsy and asthma. Do not use in case of hormone-dependent disease or in case of history of hormone-dependent cancer.
HE is irritating to the skin and dermocaustic in its pure state, so it must be diluted to 20% for any oral or cutaneous application. It contains very few allergenic components.

Tips for use:
For my beauty treatments:

For my well-being:

Against dry cough
Against varicose veins
Against heavy legs
Data sheet
Product

Data sheet

Alphabetical

C
Do you want more informations ?
4 other products in the same category: