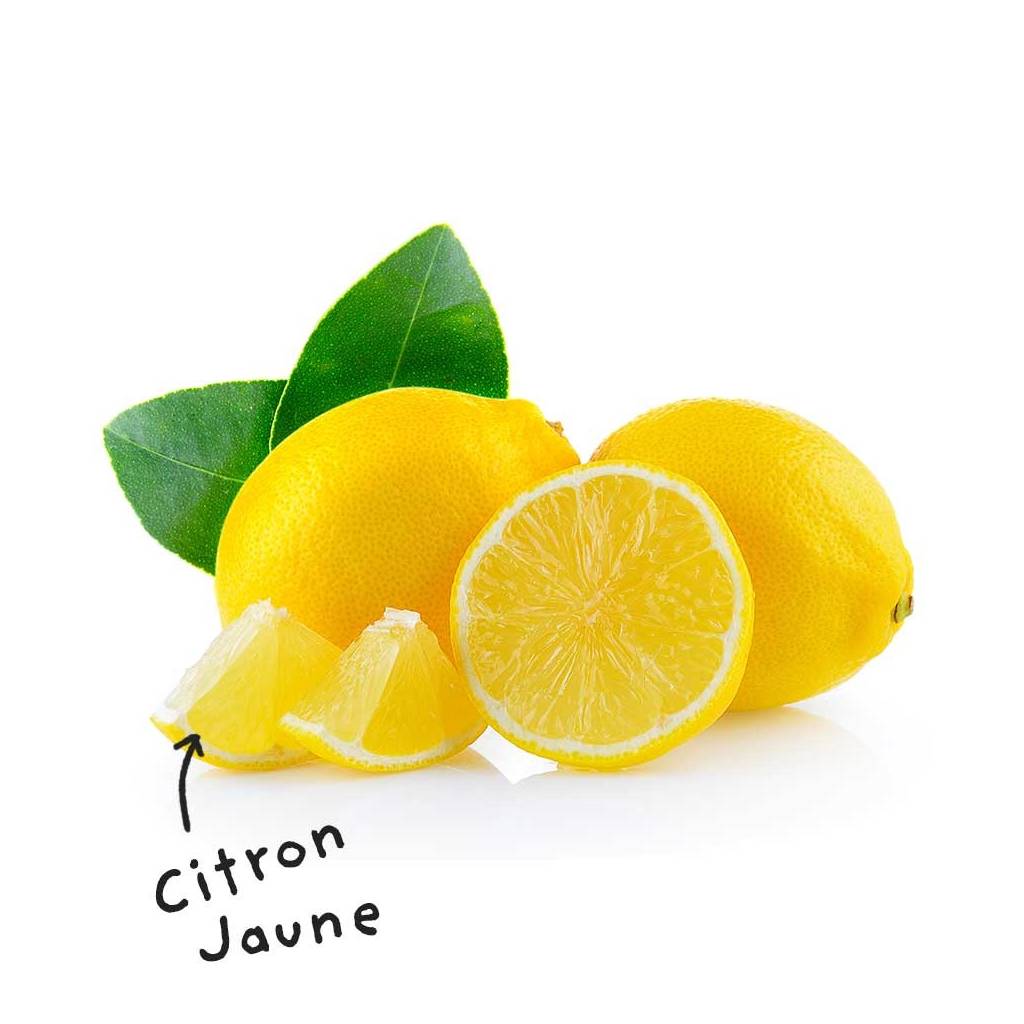  
Yellow Lemon Essential Oil Sheet
From : Essence Box
Information sheet of Lemon essential oil.
WARNING: The information in this sheet is purely informative and is suggested by our Naturopath; they do not constitute medical data, nor engage our responsibility. You will find most of this information in many books on aromatherapy, hydrolatherapy or herbal medicine. Likewise, we remind you that handling essential oils is not trivial, it remains concentrated and dangerous products when they are handled without protection and without knowledge.
For medical use, consult your doctor.
Botanical name:

citrus limon
Part of the plant used:

Zest

Method of extraction:

Cold pressing of fresh lemon peel
Yellow Lemon essential oil.
Properties:
Antibacterial
Antiseptic, especially in diffusion to clean the air
Antiviral, to prevent infectious diseases (colds, flu, etc.)
Anti-nausea and against motion sickness
Promotes digestion
Liver protector
Nervous system tonic
Blood thinner, it limits the risk of phlebitis and thrombosis
Burn fat

Possible ways of use:
Skin contact :

To be diluted at 20% in vegetable oil

Ingestion :

To be diluted on a neutral support (honey, vegetable oil, neutral tablet)

Diffusion :

Possible pathway in babies

Inhale :

Precautions for use:
Keep out of the reach of children. Do not use in pregnant women under 3 months and during breastfeeding. Do not use in children under 3 years old. For people with epilepsy, please ask your doctor for advice.
Lemon HE is dermocaustic in its purest form. Always dilute it for cutaneous or oral application. Due to its high concentration of limonene, HE is allergenic. It is therefore best to test it before using it (1 to 2 drops in the bend of the elbow and wait 24 hours for there to be no reaction).
This EO is photosensitizing, so do not expose yourself to the sun for 8 to 10 hours after application.

Tips for use:
For my house:

Diffused, Citron HE will sanitize and disinfect your home. Perfect in case of an infectious period.
Thanks to its sanitizing and antiseptic properties, you can incorporate it into your household products.

For my beauty treatments:

A slimming ally par excellence, it will help you fight cellulite
Helps strengthen brittle nails
Ideal for oily hair and oily skin, it will regulate excess sebum.

For my well-being:

In case of fatigue / asthenia, it will give you a "boost" effect
Data sheet
Product

Data sheet

Alphabetical

C
Do you want more informations ?
4 other products in the same category: