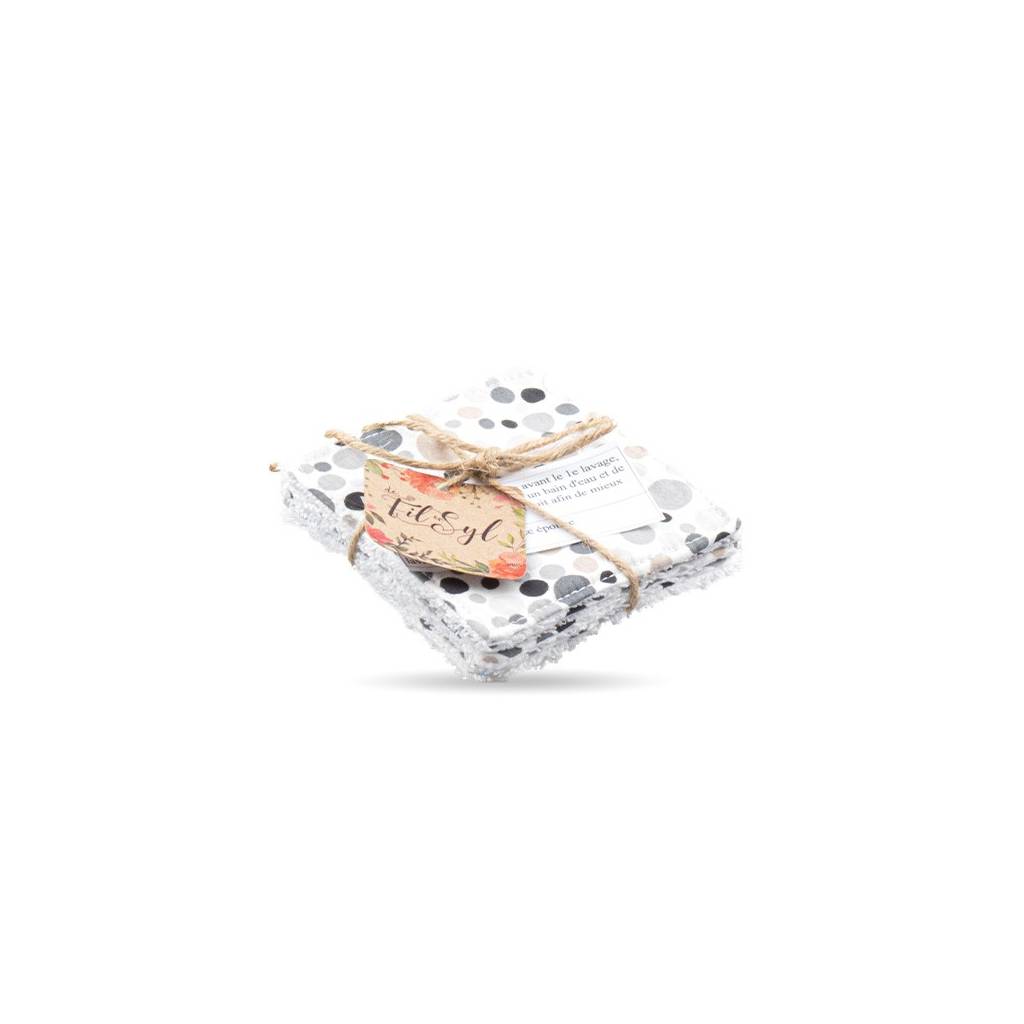  
The small + product :
Ecological
Practice
Washable and reusable

Set of 5 reusable wipes
From : De fil en Syl
Pack of 5 washable and reusable cotton wipes.
These products are handmade and made to measure. They are therefore available in VERY limited quantities
Ideal and practical, these handmade wipes will fit in your bathroom and can be used for removing make-up as well as for babies.
Pack of 5 reusable wipes.
Description:
This set of 5 washable and reusable wipes is practical, the fabric is soft and non-irritating which makes it a perfect wipe for removing make-up but also for babies.
De Fil en Syl offers 100% handmade products. From wipe baskets to paper towel rolls, the little fairy fingers transform fabrics with passion to make simple and practical products.

Tips for use:
To remove make-up at night
To cleanse your skin morning and evening with your usual cleanser
For the baby change
For washing children

Care Tips:
Before your first wash, we advise you to soak the fabric in a bath of water and alcohol vinegar overnight. This will preserve the colors.
Machine wash at 60 degrees.

Composition:
Fil en Syl's washable and reusable wipes are made of cotton and sponge.
Pad size: approx. 10x10cm
Data sheet
Product

Accessory
Do you want more informations ?
Customers who bought this product also bought:
4 other products in the same category: