 
Kaolinite White Clay 150gr
From : Essence Box
Kaolinite white clay powder 150gr

White Kaolinite Clay
White clay has exceptional covering power. It is a clay with a low activity that can therefore be used on sensitive skin.

Origin:
White Kaolin clay comes from Brittany. It is extracted from a quarry and then goes through drying and grinding techniques.

Composition:
100% White Kaolinite Clay

Technical data:
Type of clay: Natural Silicate of Aluminum, Iron and Magnesium
Major constituent: Kaolinite 100%
Appearance: White powder
Odor: Odorless
Particle size: <40µm

Properties:
White clay is recognized for the following properties:
Restorative
Softening
Absorbing and mattifying
Adsorbent: it purifies the skin

Tips for use:
White clay is mainly used as a base for making masks and poultices for dry or sensitive skin.
In cosmetic care:
In therapeutic care:

Precautions for use:
We advise you to use plastic or ceramic wooden spoons to handle your clay. Metal or iron utensils can degrade its properties (oxidation phenomenon for example).
Do not inhale.
Do not use clay that has already been used as it absorbs toxins and impurities.
Keep out of the reach of children.

My contribution to the planet:
This Doypack bag is made of paper, aluminum and polyethylene (PE).
This packaging is therefore recyclable, you can put it in your recyclable bin with plastic and cardboard.
The labels should be thrown in the trash.
Data sheet
Conditioning

150g

Biological origin

Non

Type of closure

Zip

Emballage

Pouch Kraft Recyclable

Product

Clay
Customers who bought this product also bought:
3 other products in the same category: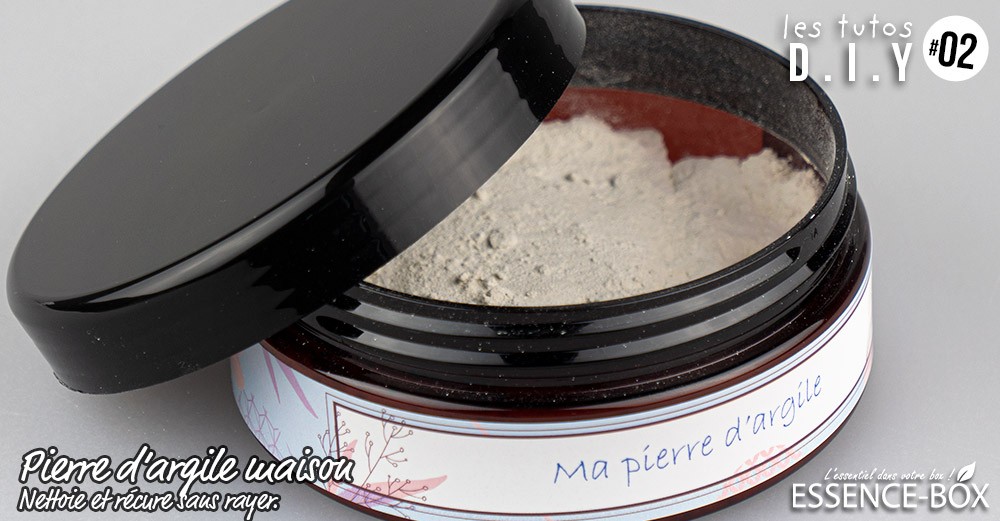 . In short: Difficulty:  Easy Cost:  €2.6 Quantity:  1 jar of 150 g Material : Bowl Wooden spoon 1 jar of 200 ml Time : Preparation: 5 mins Rest:
Read more