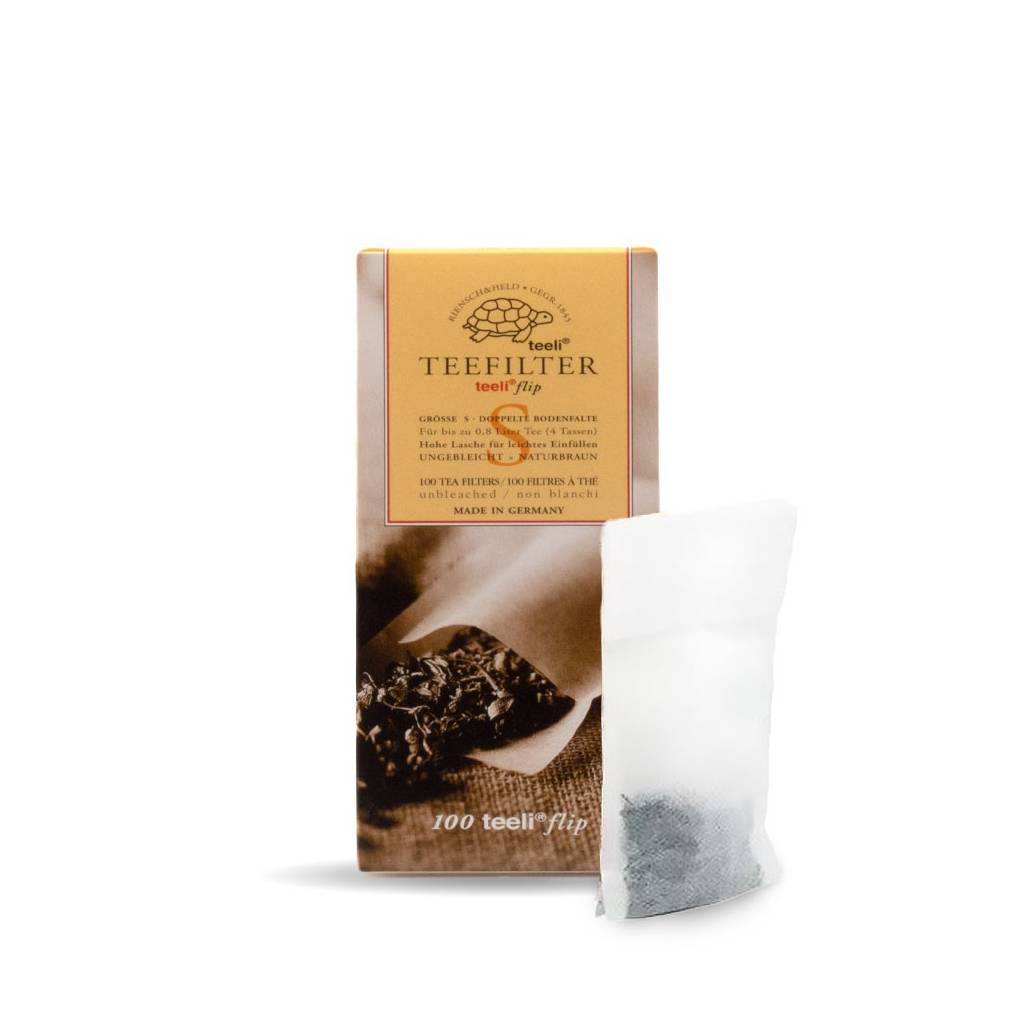  
The small + product :

Set of 100 tea filter bags
From : Essence Box
Size S Biodegradable Tea Filters
Capacity:

100 filters

Origin:

Germany
Packaging:

Carton box
Packaging:

France
Pack of 100 tea filter bags
Description:
Tea filters to brew your favorite teas and infusions.

Composition:
The paper is heat sealed and unbleached. It is made of manila pulp, cellulose and sealing fibers.
The expanding filter base allows the tea leaves to leave enough space for the flavor to fully unfold.

Advice for use:
Insert the desired amount of loose leaf tea into your filter.
Close the filter by folding the filler flap.
Dip the tea bag in your cup or teapot.
Leave to infuse and enjoy.

My contribution for the planet:
This tea filter is biodegradable. This limits your waste.
Data sheet
Product

Accessory
Customers who bought this product also bought:
4 other products in the same category: