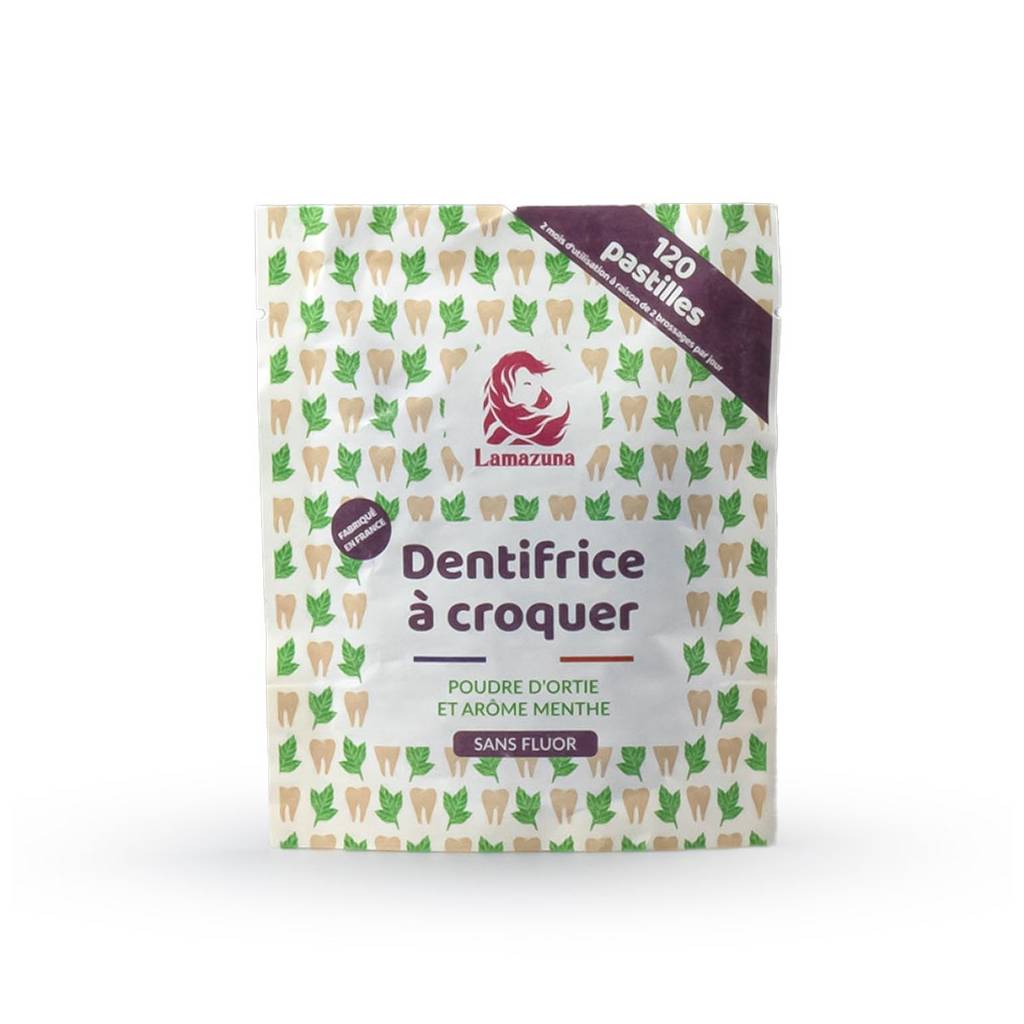  
The small + product :
Playful
Practice
Ecological

Nettle and Mint Chewable Toothpaste
From : Lamazuna
Description:

Chewable toothpaste

Origin:

France
Quantity:

120 tablets
Packaging:

France
Nettle and Mint Chewable Toothpaste - Fluoride Free
No more toothpaste tubes that you never manage to use all the way through and which are more impossible to recycle! Go zero waste and come and test the chewable toothpaste. It contains nettle powder which helps prevent bleeding and inflammation to keep a healthy mouth. Designed without essential oils and without fluoride, it is suitable for pregnant and breastfeeding women.
With these 120 tablets, you will have 2 months of brushing.
Toothpaste tablets are also available Mint Flavor and Fluor.

How to use it?
It's easy: one lozenge = one brushing.
Chew the tablet.
Wet your toothbrush.
Brush your teeth for a recommended time of 2 minutes.
One sachet contains 120 tablets. You will therefore have 2 months of use due to 2 brushings per day!

Storage advice:
Once the sachet has been opened, we advise you to keep your tablets in an airtight jar so that they do not get wet and lose their effectiveness.

Precautions for use:
This toothpaste does not contain fluoride, so it can be used by pregnant and breastfeeding women.
The lozenges are not to be swallowed as some of these ingredients are laxative. In addition, it is not recommended to consume surfactants. But if any time you accidentally swallow one of these lozenges, don't panic, there is no danger.

Focus on composition:
This product is 100% natural and certified COSMOS Organic.
Corn starch (zea mays starch) and abrasive agent (microcrystalline cellulose): to fade stains on the teeth and have a bright smile
Sodium lauroyl glutamate: surfactant that cleanses and provides a nice lather
Sorbitol and xylitol: for a soft and fresh taste without the risk of cavities
Nettle powder (urtica dioica leaf powder): thanks to its remineralising properties, it prevents bleeding and inflammation
Menthol from mint and mint aroma for freshness and mint taste
Magnesium stearate: binding ingredient.
INCI list of ingredients: SORBITOL**, SODIUM LAUROYL GLUTAMATE**, ZEA MAYS STARCH*, XYLITOL**, URTICA DIOICA LEAF POWDER*, MICROCRYSTALLINE CELLULOSE**, MAGNESIUM STEARATE**, MENTHOL*, AROMA**.
*From organic farming
**Natural ingredients

My contribution for the planet:
With pellets, it's impossible to waste! 1 lozenge = 1 brushing of teeth.
In addition, the bag is made of single-material paper with a recyclability rate of over 94%. It is much more eco-friendly than multi-material toothpaste tubes that cannot be recycled.
The sachets are also made in France and produced from FSC wood sourced from forests in northern Europe.
Data sheet
Biological origin

Oui

Product

Zero Waste Hygiene

Vegan

Yes
Do you want more informations ?
Customers who bought this product also bought:
4 other products in the same category: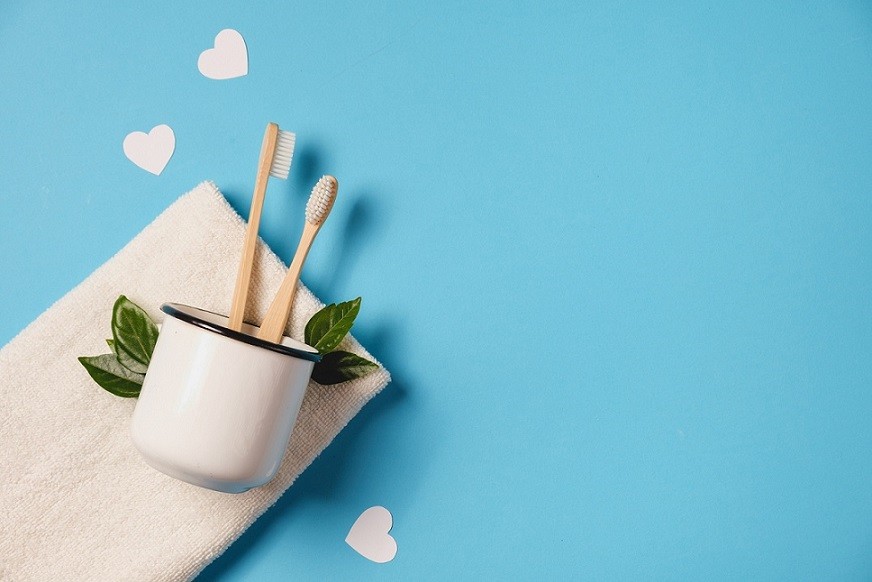 . First impression I must admit that at first glance, I said to myself "it's still weird to bite into a little green pastille to brush your teeth". Bu
Read more